There are different ways to make money online from the comfort of your home. This is fast becoming the trend. You will work and you will be able to schedule your day and have time to pursue your hobbies and passions. You also get to spend time with your family rather than the typical office jobwhere you have a rigid schedule. However, you have to scrutinize the various options you have on the available online jobs to ensure their legitimacy.
Below, take a look at 5work-at-home companies that actually pay:
Speak Write
It specializes mainly in writing transcripts that range from legal, protective, business transcripts among others. If one is in any of the professions and they just don't want to type, they can give the work to Speak Write and in just afew hours, the work will be done. They have a wide range of customers and also writers. You can make upto $15/ hour and the best part you schedule when you can work at the comfort of your home
Leap Force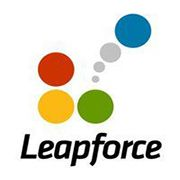 When you work as a leap force agent you have the freedom to choose how much work you would like to do and at what time. It specializes in research that their agents carry out on the internet for the company's clientele. The agents enjoy a competitive pay rate with one earning about $11/ hour.
Live Ops
This is a call center with many work-at-home agents. It has a wide range of clientele as well as agents to provide the services that are needed. They have requirements that you need to have so that you become part of their team and once you have meet those requirements you can start earning from home. It is possible for you to make schedules to receive calls for a whole week. There are benefits such as commissionsas well as a pay rate of up to $10/ hour
Fast Chart
This medical transcription company offers jobs to people interested in writing transcripts on health. One has the option of either working full time or part time according to your preference. To work for fast chart you must have 2 years experience as a medical transcriptionist and are able to process voice reports into the format of a text. You will be able to earn a very competitive pay once you start working for them.
Demand studios
Demand Studios handles creative content ranging from writing, photography as well as film and screen writing. It has websites where artists can sell their pieces of art from. The pay is not too high but one can actually make a decent pay working with this company and the best part is that you are not stuck to a fixed schedule.

There are so many ways of making money online but most of them are not legit. Making money online needs patience and commitment. If you are one of the people who like flexibility while working and want to be your own boss, you can try out working for the above companies depending on your area of interest.